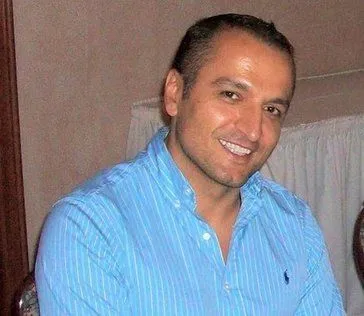 Dr. Levani
Dr. Levani (Levani Jangirashvili) received his doctorate at the University of Tbilisi In Georgia graduated as the Top student in class. Dr. Levani was awarded a full scholarship for his residency training at The University of Tbilisi. Dr. Levani finished residency training as a chief resident at Mercy Medical Center, where he received his Certificate. He is also serves as a Clinical Faculty in the graduate program of the MM Dental Branch Department of Dental Surgery.
Dr. Levani is an active member of the American Dental Association, Ohio dental Association, Stark county dental association. Additionally, he successfully completed all requirements and received Fellowship of Academy of General Dentistry which makes him highly qualified to treat extensive and complex restorative cases. He enjoys treating senior patients, doing complete makeovers, and most of all, putting smiles back in his patients. In his free time, Dr. Levani enjoys reading and Oil Painting.
Meet Dr. Levani

Treating medically compromised patients

Implant

Hospital -OR
Dear Patients,
First of all I would like to emphasize the fact, that my past experience as a general dentist and already being a general dentist for the last 15 years. These past years has given me a rich and multi-faceted experience in providing dental care to all types of patients. These patients have ranged from the healthy ones to the extremely medically compromised. My role in helping to care for them abounded with both challenge and joy. Through this experience I have further developed my passion for knowledge, skills of listening, better feeling and understanding a patient's needs and desires. Reflecting on my experiences I have further developed an interest in acute dental care and grown comfortable in the acute care setting.
My experiences oral surgery & implants, restoration, lumineers & veneers, partials & dentures, root canals …….

Residency training